Integrated Scripting
---
Andi's integrated scripting hides the complexity of accessing the database, spreadsheets, files, and more, while making it a powerful tool for the entire organization.
By allowing users to focus on business rules and quickly validate assumptions, IT resources are freed from creating complex and expensive programs (custom development).
Hundreds of ready to use examples are provided with scripting extension references and links to online tutorials. This allows for the knowledge and power of scripting to easily translate across the organization and automate processes and increase productivity - while decreasing the overall impact on IT.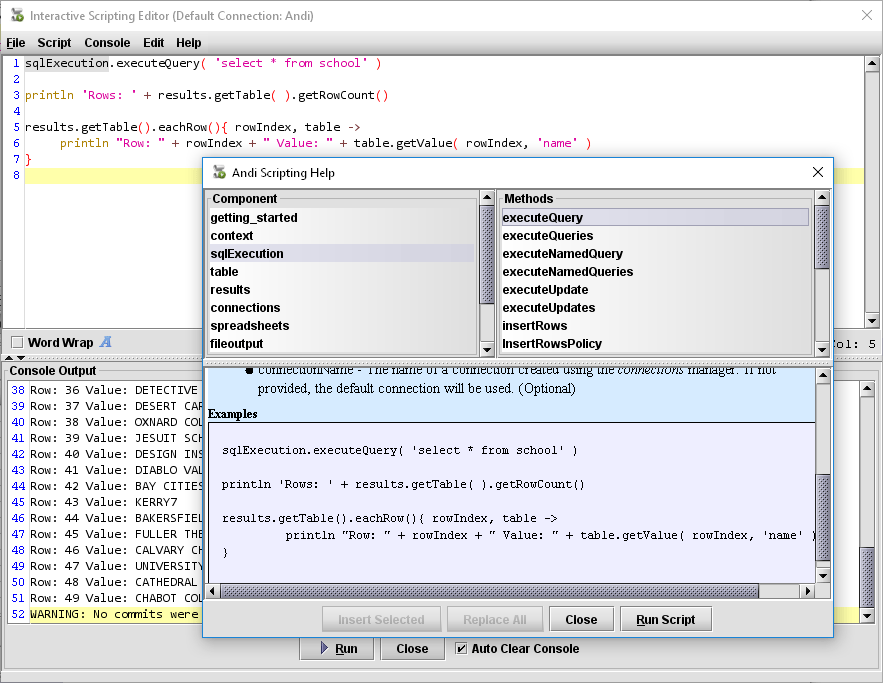 Hundreds of ready to use samples